SF Park and Rec Department is developing this site as a restored sand dune. It is across the street from Ocean Beach.

The site was purchased for $3,000,000 and will be gifted to the GGNRA.

Under construction, May 2002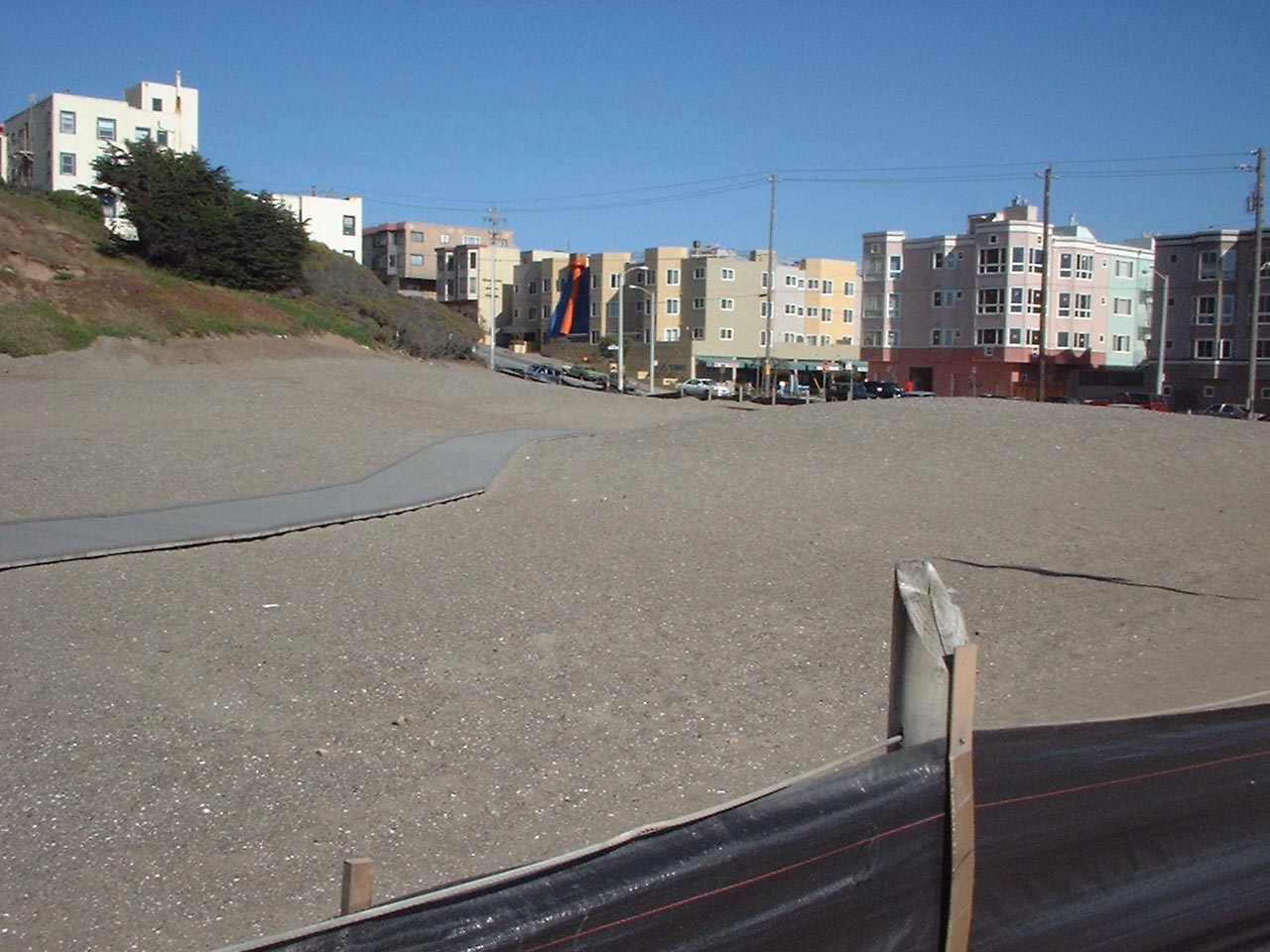 A bulldozer leveled the sand. A boardwalk has been constructed. As of June 2002, native plant gardening has not yet begun. The site is bordered by ice plant and Monterey cypress trees.